WoolHouse Table Looms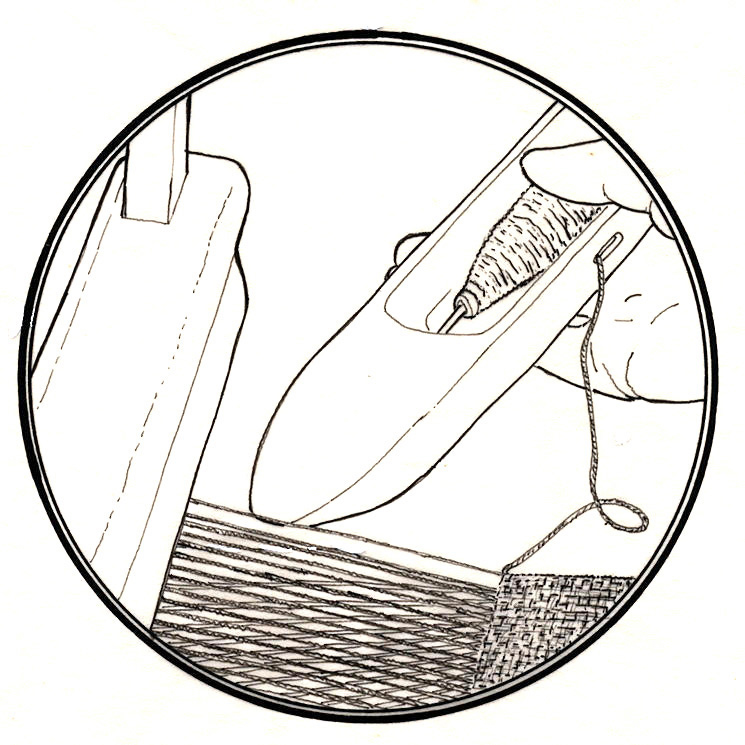 Welcome to Woolhouse Table Looms
The chart below has information on original and modernized Woolhouse Tools table looms.
Please note that not every loom in this table is being produced right now.
Click on the loom name to navigate to that loom's page where you can learn more and place an order.
Weaving Width: The maximum width you can weave on your loom. Our table looms are 10, 16", or 23".
Shaft #: The number of shafts and control keys.
Control Key Position: Woolhouse table looms have top or front facing keys.
Heddle Length: Woolhouse looms use Texsolv heddles in 7", 8", or 10.5" lengths.
Heddle Quantity: The number of heddles included with your loom. Loosely based on number of shafts and weaving width. Additional heddles can be added or moved, even during threading!
Modern/Original:
Original Looms: John used solid Birch in loom construction. We have Hard Maple in Ohio and use that to reproduce John's designs as closely as possible for Original looms.
Modern looms: attempt to capture the best of John's designs utilizing ApplyPly for various parts to decrease cost and add features (such as beater stowage on Alice and Norah) that are unavailable on Original looms.
Folding Style:
Quick Fold: Unique to Modern, Quick Fold requires the user to fully remove two thumb screws and loosen the other two. Looms with Quick Fold can be folded with tension on a warp in place.
We also provide a spot to securely stow your beater/reed assembly when not warped -something Original Woolhouse looms don't include.

Standing Fold: Unique to Original, Standing Fold is the fastest folding method & is great for storing an unwarped loom. Tension is lost with standing fold.

Flat Fold: Unique to Mimi, Flat Fold requires removal of all 4 thumb screws. The loom castle must be fully removed and turned 90 degrees. Warps can be tensioned in Flat Fold

Woolhouse Looms show delightfully smooth action because cords run over pulleys, never dragged over rods or through eyes.

The beater on Woolhouse table looms is not connected to the base, allowing users to quickly move the beater & find the most comfortable beating position between warp advances. The peg closest to the weaver is to store the beater when folding a warped loom or when folded in Standing Fold.

Wooden ratchet and pawls delightfully turn the beam along 32 stops.
Rubber feet provide protection for table tops.