The Fiber Artist Supply Company began its life selling retail only, but as 2011 went along we received numerous requests from other retailers to carry our products. This presented a challenge as many of our products are near wholesale prices. We always give quantity discounts, but never anything near what any sensible retailer would consider paying wholesale.
In early 2012 we finalized a strategy that will allow us to sell our products retail as we always have, and will continue to do, but also allow independent retailers to carry our products. Some items will not meet the margin requirements of many retailers, others will. We hope to expand wholesale margins on those lower margin items over the coming months.
Our wholesale policy is as follows:
The Fiber Artist Supply Company sells wholesale to any person or business interested in meeting our wholesale quantity requirements. We do not offer exclusive agreements based on region or method of selling our products, nor do we require buyers resell our products for any set price. We do not sell on accounts.

Wholesale quantity requirements:
Each item that we offer wholesale has a button on the item web page that says "buy in bulk and save"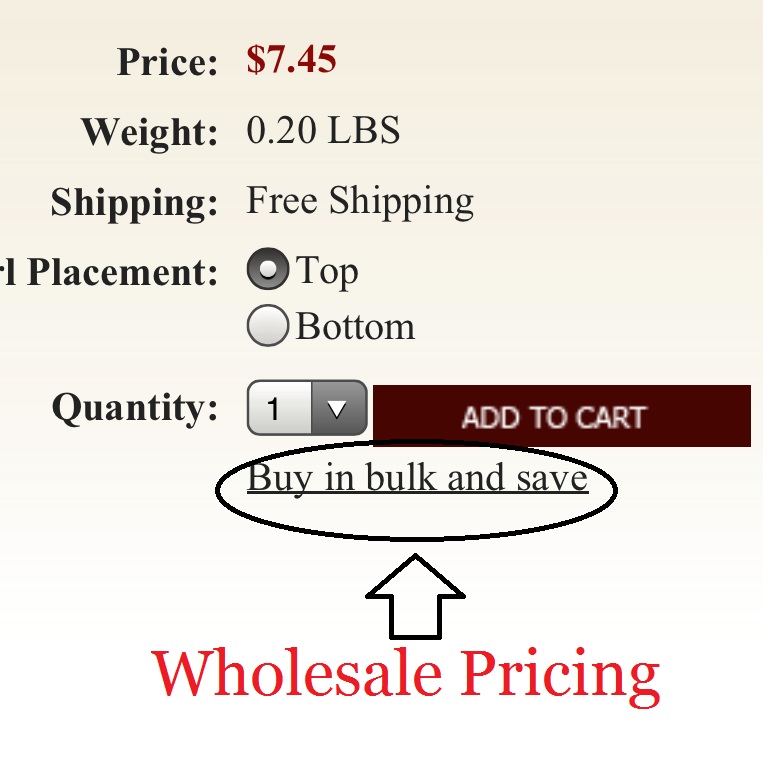 The table that expands when you click the "buy in bulk and save" button reflects the wholesale quantity requirement and the corresponding prices. Aside from the per-item saving, you will also save significantly over those purchasing a single item as we offer shipping discounts on volume orders.
We do realize that many retailers like exclusive pricing information and rigid policies, and will have distaste for our wholesale style. Our goal is not to exclude any retailer, but rather include all businesses and individuals, especially those that want to offer high-quality products without being bound by contact or forced into high minimum order quantities.
Feel free to contact us if you have any questions about retailing our items.